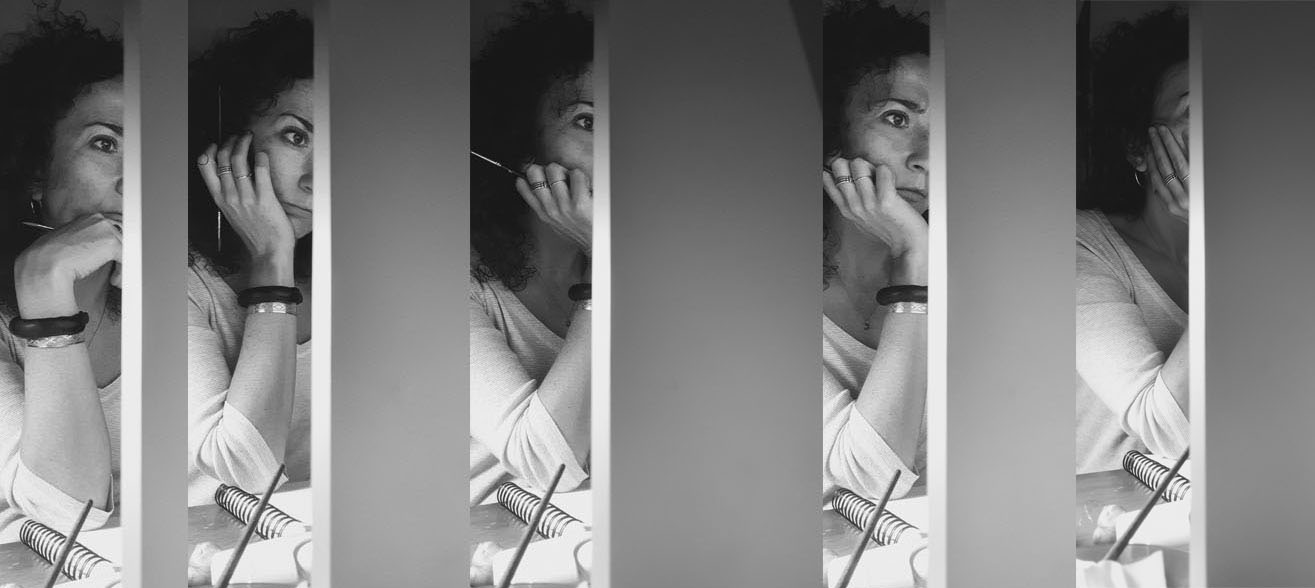 Hola!
Vaig estudiar Il·lustració a l'Escola d'Art i
Disseny de Sant Cugat i posteriorment
he seguit la meva formació en aquest
camp a l'Escola de la Dona i a l'escola
CIFO d'Hospitalet.
M'agrada jugar amb els conceptes de
definició i insinuació, allò evident i allò
que necessita de la visió de
l'espectador per a poder ser complert.
Adoro el llapis i la combinació de taca i línia,
així com la monotípia i el gravat tot i
que gaudeixo experimentant
tècniques i buscant
noves formes d'expressió.
Hi!
I studied Illustration at the School of
Art and Design
in Sant Cugat and then I've followed my training
in that area at Escola de la Dona and
CIFO d'Hospitalet.
I like playing with the concepts of
definition and innuendo, with what is
obvious and what needs for the viewer
to be able to complete.
I love the pencil and the combination of stain
and line, as well as monotype and engraving
though which I enjoy experimentally techniques
I am looking for new forms of expression.